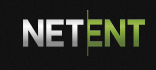 Many novice casino players will probably never question, or take in to consideration what kind of software is running their favorite online casino. If it looks pretty, most people will download and play the game, however many experienced players are all about the software. They know that the driving force behind any good online casino is the underlying software that runs it.
Netent™ or Net Entertainment™ is a software company that was founded in 1996 by a Scandinavian casino operator, making it one of the software pioneers in the casino industry. Netent is a publicly traded company that has been growing consistently, showing its strongest growth in the beginning of 2007.
Netent™ continues to thrive, and the main reason for this is their consistent innovation and leading edge graphics and sound. The company produces all of their casino software in house, and everyone working for Netent shares the same goals and passion for the online casino gaming industry, making it one of the top casino software platforms today.
Why Casinos use Netent?
A primary goal of any online casino is to keep their players happy! There are many factors that do this, if the casino software is good, the casino players will return. Net Entertainment™ software delivers what both casino operators and players want. With their software, players are guaranteed depending on the games, a payout of anywhere from 95% to 97%,  higher payouts means better player retention and customer satisfaction.
Net Entertainment software includes over 150 games and they are continuously adding new ones, some of the games offered by Netent include Scarface video slot, Demolition Squad, Frankenstein, Jack and the Beanstalk, Zombies, Evolution. They not only offer video slots but also a large variety of table games, mini games,  lottery and jackpot games.
Another huge innovation from Netent is their mobile casino games offering some of the best gaming alternatives for smartphones with incredible touch technology that for those who have not been much in to mobile gaming, Netent has changed a lot of player's minds.
Netent is RNG and Ecogra certified, making it one of the better software gaming platforms, with great overall performance. The best thing about Netent is they continue to improve and reinvest in their software always making it better.
Net Entertainment software is available in the follwing languages: Spanish, English, , Hebrew, German, Dutch, Turkish, Greek, , Swedish, Danish, Norwegian, Finnish, Russian, Italian, French, Polish, Czech, Croatian, Portuguese, Estonian, Hungarian, and Romanian.
Casinos that use NetEnt software
   Guts Casino
  All Australian Casinos